Macy's offers two types of cards to its customers as a leading retail chain in the US. The first one is a store credit card that works like a private-labeled card.
The second one is a fully functional American Express credit card. Cardholders can enjoy different perks, reward points, and access to different promotions.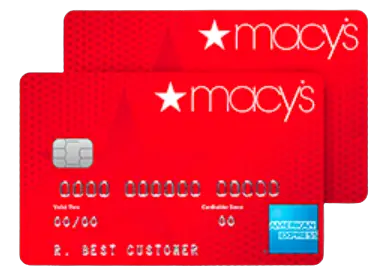 Let us discuss how to make Macy's credit card payments, create the card login, customer service, and more.
Where to Apply for a Macy's Credit Card?  
Macy's store credit card and the American Express credit card are both issued by Citibank. You can apply for both cards with a single application online through Macy's web portal.
You can also directly visit the dedicated link for Macy's credit card center by Citibank. Then, fill out the online form to initiate your application process.
You'll need to provide personal identification information, email address, contact number, social security number, and other details to process this application.
The application approval is instant and you should receive a response immediately if approved. You may choose to apply for both or one of the two cards as you like.
If there is a delay in the application approval process, Citibank will send you an email to inform you of the reason.
Citibank will perform a soft credit check initially. However, it may perform a hard credit check for American Express credit card applications.
The Macy's store card can only be used at its stores and website. It is a private-labeled credit card. The American Express credit card can be used at Macy's and outside anywhere American Express cards are accepted.
The physical credit card delivery may take up to 10 days.
How to Create the Macy's Credit Card login?  
Before you can make a payment or view card activity, you'll need to create an online profile.
You can visit Macy's rewards and credit card management portal to create an account. All you need is to fill out the form by providing your name, email address, and date of birth.
Then, continue with the application and provide other details. Create your username and password to set login credentials. You'll use the same account to manage the rewards program and credit cards.
Macy's online account can help you check out faster and track your orders. Account holders can also enjoy free shipping on orders of $25 or more.
How to Make a Macy's Credit Card Payment?
You'll first need to add the Macy's store card or the American Express credit card to your Macy's online account before you can make any payments.
Simply log in to your online account with your credentials and look for the "add Macy's card" button. Fill out the information and complete the required fields.
Then, submit details to add the card to your online account. Once all details are set, click on the "save" button to complete the process.
Pay Bills Online
Create your online account with Macy's and add the credit card you received to this account first if you haven't done it already.
Then, log in to your online credit card management account at Macy's credit card service page. Locate the payments tab and select the "make a payment" link.
Select the payment amount, bank details, bank routing number, and payment date, and continue with the process.
Confirm the details and submit the form to proceed with the payment. It may take up to 3 business days to reflect the payment in your account.
Macy's online system currently does not accept debit cards as a payment source.
For further convenience, you can set up automatic payments. Use the "autopay" link to set the monthly payment amount and date.
Pay by Phone
You can also easily make a credit card payment to Macy's by calling its customer care service on phone.
The customer service number 1-888-257-6757 is available from 7 a.m. to 12 a.m. 7 days a week. You'll need to provide the credit card number, bank account number, bank routing number, and personal identification information to make a payment.
Pay in Stores
Another convenient method for you to make a Macy's credit card payment is to pay at its stores. You can reach out to the customer service desk and provide card details.
Then, pay your American Express credit card or Macy's store card bills from your account. You can pay the minimum payable amount or adjust the full bill.
Macy's in-store payment options include paying by cash, debit card, paper check, and money orders.
Pay by Mail
You can also send credit card payments to Macy's by mail conveniently although it is a slower method to clear credit card bills.
Send in your paper check or money order for the store card to:
PO Box 9001094
Louisville, KY 40290-1094
For Macy's American Express Account Payments:
PO Box 9001108
Louisville, KY 40290-1108
You can also send express payments for quick clearance to:
Attn: Consumer Payment Dept.
6716 Grade Lane
Bldg. 9, Suite 910
Louisville, KY 40213
How to Manage Your Macy's Credit Card Online?   
Once you create an online account with Macy's, you can add a credit card to this account. It offers several benefits including managing the rewards and credit cards in the same place.
You can add the credit card to your Macy's digital wallet for future purchases seamlessly. Some other features to access through Macy's credit card account include:
View credit card balance and statement online.
View and convert rewards points.
Activate credit cards, add the card to a digital wallet, and make online payments.
Set up auto payments for recurring monthly payments.
Get a welcome bonus when you sign up for the credit card.
Receive sales offers, discounts, and promotion offers.
Pros and Cons of Macy's Credit Card
Macy's store card and American Express credit card offer several benefits to customers.
Pros Explained:
20% welcome bonus for new credit card customers up to $100.
2, 3, and 5 reward points per $1 for credit cardholders for silver, gold, and platinum tiers respectively.
3, 2, and 1 reward points per $1 on an American Express card on purchases outside Macy's.
This card does not come with an annual fee.
Macy's offers special offers, birthday offers, star passes, member-exclusive bonus points, and more.
For every 1,000 points, credit card holders receive a $10 certificate.
Cons Explained:
The reward points can only be redeemed for purchases at Macy's.
The variable APR on the American Express credit card is 30.49% is relatively higher as compared to other credit cards.
There is a late fee penalty of $41.
Qualification for the American Express credit card can be tougher as compared to Macy's store card.
How to Recover Your Macy's Credit Card Credentials?
You can contact Macy's customer service to regain your credit card credentials. Alternatively, you can use Macy's "my account" page to recover credit card login and password details easily.
You can reset the password/username when you receive an email in your registered mailbox.
How to Cancel Macy's Credit Card?
Macy's American Express credit cards are issued and managed by Citibank. Therefore, you can directly contact Citibank's customer services to cancel the card.
You can also apply for the American Express credit card through Macy's "my account" page. However, you must clear the balance of your credit card and any relevant fees.
How to Contact Macy's Customer Support?
You can contact Macy's customer support throughout the week from Monday to Sunday from 10 a.m. to 10 p.m.
Macy's customer support contact is 1-888-257-6757.