You can find an excellent range of brands at Nordstrom for in-store and online shopping. You can enjoy different loyalty rewards and membership perks to enhance your shopping experience there.
Nordstrom offers retail and Visa credit card with different benefits. You can pay for these card bills by using one of the several payment options at Nordstrom easily.
Let's dive in.
Where to Apply for a Nordstrom Credit Card?
Nordstrom credit cards are issued by TD Bank USA. The bank will assess your credit card application like any other credit card.
Nordstrom's credit card is powered by Visa. You can apply for one of the two credit cards available. The first one is the basic retail card and the second one is the standard credit card.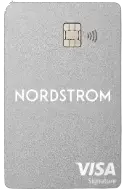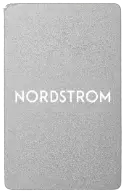 Nordstrom's retail credit card is a closed-loop or private-labeled card that can only be used for shopping at its retail store outlets or website.
The Visa credit card issued by TD bank can be used anywhere Visa cards are accepted for local and international purchases.
You'll need to apply for these credit cards through Nordstrom's credit card application link. Nordstrom's members (the Nordy Club) can apply for the credit card by logging in through their registered mobile numbers too.
Customers can choose to apply for their preferred credit card. The approval for a Visa credit card comes through TD bank USA.
You'll need a healthy credit score to get approved for a Nordstrom Visa credit card and also to get a good credit limit.
You can always choose to get the card for the store membership only or apply for both the membership and the credit card.
How to Create the Nordstrom Credit Card login?
You can manage the membership of "the Nordy Club" and both credit cards online or through the mobile apps of Nordstrom.
The online Nordstrom credit card login can be created by visiting the link www.nordstromcard.com/login.
You'll need to provide essential details like full name, address, date of birth, social security number, and contact details to create the signup.
If you are a Nordstrom club member, your sign-up process will be faster. Online credit card management is easy and free.
You can follow the same steps by using the Nordstrom mobile apps on your IOS or Android devices as well.
How to Make a Nordstrom Credit Card Payment?
As you swipe your Nordstrom credit card, you'll need to make monthly and recurring payments. As with any other credit card, you'll like to choose a convenient method of making a payment.
Nordstrom offers different payment methods with online and offline options.
Online
The first method is the easiest one to make your Nordstrom credit card payments online. Nordstrom's credit card service center offers access to your card services online.
The first step here is to create your online credit card account. You can use the Nordy card membership number for a quick sign-up as well.
Once you have the credit card, you can create the online setup easily with a few clicks by providing your card number, membership (optional), social security number, and contact details.
Then, find the credit card payment tab from the menu. Then, choose your preferred payment option to make a payment.
You can link a bank account by following the prompts on the screen. You can then select the minimum payable amount or the full credit card bill to be debited from the bank account.
For convenience, you can always set up auto payments for your Nordstrom credit card. You can always change the monthly payment amount and date for auto payments.
Through Mobile App
Nordstrom mobile apps are available for both Android and IOS users. You can easily download the mobile app for your device for shopping and credit card bill payments.
Once you download the app, you'll need to register for online access. You'll need to follow the same steps as mentioned above and provide essential details to set up the credit card management system.
You can link a bank account or debit card to pay for your monthly credit card bill. You can always change the default bank account for convenience. However, the change may take a couple of business days before you can make the credit card payment.
By Phone
Another easy way to pay your Nordstrom credit card bills is by phone. You can reach out to Nordstrom's credit card center by using the following contact numbers.
Nordstrom Visa® credit cards
1.866.445.0433
Nordstrom retail credit cards and Nordstrom debit cards
1.800.964.1800
Make sure to keep ready the credit card details and the bank account you want to use for making payment including bank SWIFT, bank account, bank routing number, etc.
In-Store
Another quick method to pay your Nordstrom credit card bills is through a nearby store.
You can reach the customer service desk at any Nordstrom store and ask for help to make a credit card payment. Again, make sure to keep the bank account/debit card details.
By Mail
Finally, you can use a convenient but slower method to make your Nordstrom credit card payment by mail.
You can send a paper check or money order to the Nordstrom credit card service center to make the minimum payment or the full payment as you like.
Use the following mailing address to send your financial instrument:
Nordstrom Card Services
PO Box 100135
Columbia, SC 29202-3135
How to Manage Your Nordstrom Credit Card Online?
An excellent advantage of managing Nordstrom credit card payments online is to access other online features as well.
You can keep a track of all transactions, view credit card history, check the minimum payable amount, applicable APR, due dates, and much more.
Online credit card management allows users to set up automatic payments to avoid making recurring payments manually every time.
Then, you can use the online account to easily change the linked bank account for credit card payments. You can also add authorized credit card users through the online account.
Finally, you can always check the earned reward points, credit card benefits, membership perks, and other offers coming from Nordstrom.
You can easily convert the earned points online or use them at the time shopping in-store at Nordstrom.
All these features are available through the Nordstrom mobile apps as well.
Nordstrom Credit Card Benefits
Nordstrom offers lucrative membership and credit card perks to its customers. You can enjoy reward points without using a credit card too.
The Nordy membership rewards start with the basic membership tier for free. Then, you advance to the "influencer" tier when you spend $500 and the "ambassador" tier after spending $1,000.
With the Nordstrom credit card, you can earn 3 points per $1 on shopping with the ambassador status. The reward points for the influencer status are 2 points per $1 and 1 point per $1 everywhere else outside Nordstrom stores.
The redemption requirement is 1,000 equaling $10 or 2,000 points = $20 through the online account. You can also redeem these points through the mobile app.
If you have a Nordstrom Visa credit card, you can earn rewards anywhere. Like other membership programs, Nordstrom also offers seasonal sales, bonus reward points, free shipping, and exclusive access to selective partners.
How to Recover Your Nordstrom Credit Card Credentials?
If you lose access to your Nordstrom credit card credentials or the credit card login does not work, you can use an online account to recover them quickly.
Visit the online account sign-in link and click on the "forgot password" link there. Then, provide your mobile number or email address for password recovery.
You'll get the verification link and instructions to reset the password. You can use the same method to recover your credit card login (username) as well.
Alternatively, you can directly call the Nordstrom credit card service center to reset your login credentials.
The 24/7 credit card helpline for Nordstrom is 1.866.491.7860.
How to Cancel Nordstrom Credit Card?
Nordstrom accepts card cancelation applications by phone only. You cannot cancel your Nordstrom visa or retail credit card membership online. You can call 1.800.964.1800 for credit card cancelation. Make sure to clear all pending credit card bills before cancelation. You may need to wait for a few business days to get clearance from TD bank USA.