Cost Accounting is a vast field that entails several different domains cover that are relevant to modern-day accounting and finance. In this regard, there are several different publications that vary on basis of a technicality, as well as the information imparted on grounds of facilitating a better understanding of cost principles, as well as the mechanics involved.
In this article, we list down the Top 10 Best Cost Accounting Books that can be used as the reference point for developing a better understanding pertaining to the subject matter as follow:
Disclosure: This article includes affiliate links. As an Amazon associate participant, I earn a small
commission on any qualifying purchase if you click the link and decide to make a purchase through any
affiliate links.
#1. Cost Accounting for Dummies – by Kenneth W. Boyd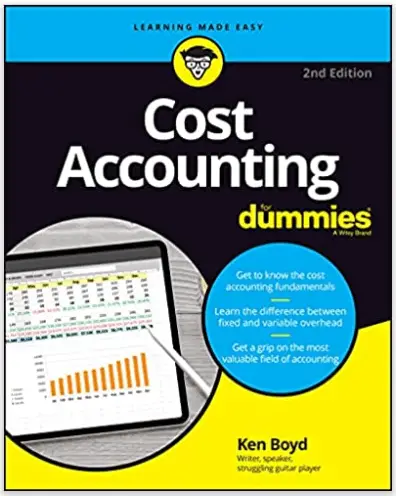 Cost Accounting for Dummies is authored by Kenneth W. Boyd. The book itself tracks a typical cost accounting course and provides in-depth explanations as well as reviews pertaining to the fundamentals of cost accounting. For instance, it provides a detailed explanation about the definition of important parameters like costs of direct materials, direct labor, fixed overheads, as well as other period costs. Furthermore, it also uses an allocation methodology in order to assign costs to different products and services. In the same manner, it also covers ground pertaining to capital expenditures, as well as other relevant budgeting models that help to forecast changes in the costs based on expected activity levels.
The salient features of this accounting book cover the following ground:
Tracking of a typical cost accounting course
Inclusion of practical, and real-world examples
Questions, along with answers that are easy to understand for a contextual development
Therefore, for all those that are enrolled in a cost accounting course, this book provides detailed explanations that are important to develop a deeper, and much-needed understanding of the critical aspects of accounting.
#2. Fundamentals of Cost Accounting – by William Lanen, Shannon Anderson et.al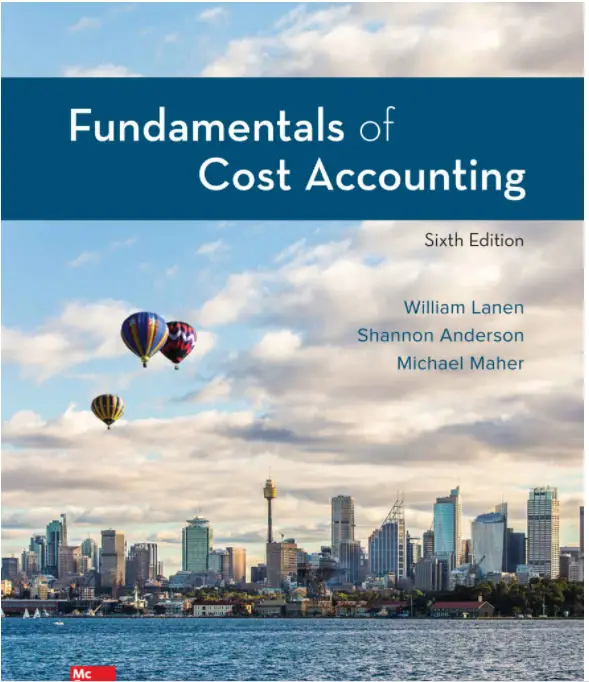 Fundamentals of Cost Accounting is a cost accounting guide that enables students to estimate the development of cost accounting tools, and techniques that are used by accountants on a daily basis to gauge the underlying efficacy of decision making. Therefore, this particular text provides students with a hands-on guide related to new developments in the field of managerial accounting, which can subsequently help them to foster a practical understanding related to everyday matters arising in the cost accounting process.
There are several different texts that are included as part of the Cost Accounting book. The salient features of the latest edition of this book cover skill development, as well as procedural approach coupled with updated discussions.
#3. Cost Accounting Fundamentals – by Steven M. Bragg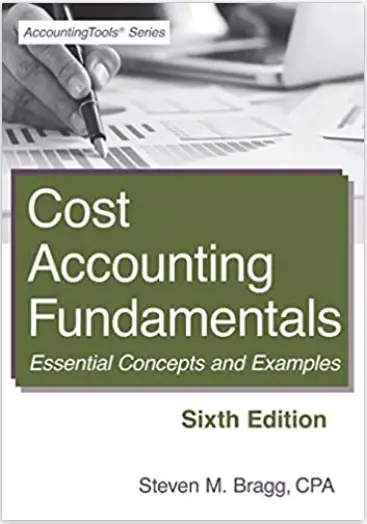 This particular textbook mostly curtails businesses, in terms of enabling them to figure out their business strategies based on constraint analysis, target costing, capital budgeting, as well as other factors like price setting, as well as the cost of quality analysis.
Additionally, this book also covers ground pertaining to inventory calculation and costing, as well as other cost collection systems for these activities. Therefore, the main rationale this business includes is the need to foster higher profitable decision-making by the management.
#4. Cost Accounting made simple – by Mike Piper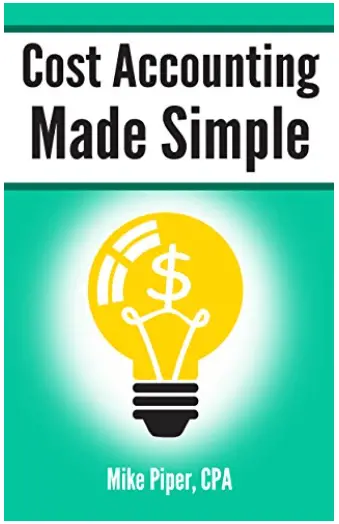 This is a fairly easy and simple textbook, which covers the basics of Cost Accounting that is subsequently explained in simple English that can facilitate better understanding regarding concepts in Cost Accounting.
The salient features of this book are as follows:
An explanation of cost categorization – the main costs involved, and the classification and subsequent categorization of these costs.
A detailed explanation of product costs, period costs, and cost objectification for better decision-making ability.
Using activity-based costing in order to allocate overhead costs.
Job order processing as well as process costing – how to cater to different costs.
Budgeting, and variance analysis for businesses.
#5. Cost Accounting and Management Essentials You Always Wanted To Know – by Kalpesh Ashar and Vibrant Publishers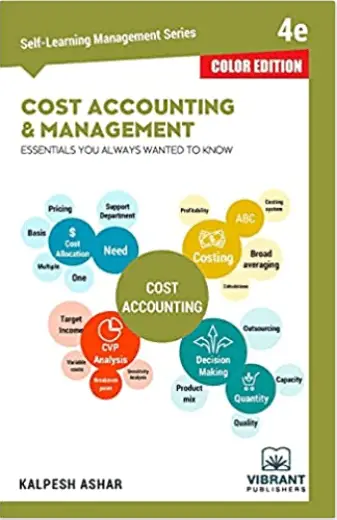 This book provides a basis to understand cost accounting for management engineers, as well as scientists. It mostly covers areas pertaining to cost accounting fundamentals, Cost-Volume-Profit (CVP) Analysis, Activity Based Costing, as well as other relevant aspects of cost allocation and cost control.
This particular book is available in paperback, and the paperback version is available for a price of $34.95. However, a kindle version is also available for a price of $9.99.
#6. Schaum's Outline of Cost Accounting, 3rd, Including 185 Solved Problems – by James Cashin, Ralph Polimeni et. al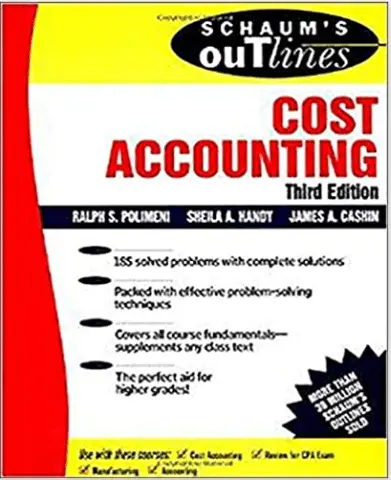 This is one of the most widely accredited Cost Accounting books used by numerous different users across the globe. Factually, it is trusted by more than 40 million students since it provides a detailed explanation regarding cost accounting principles, in addition to practical examples that are relevant to the field of cost accounting.
The book itself is structured to follow easy guidelines, in a topic-by-topic format. Additionally, this book also covers practice problems with full explanations that help in reinforcing cost accounting principles. Additionally, it also provides coverage of most-up-to date developments in the course field. It also reinstates practices, as well as applications in the costs accountancy field.
#7. Horngren's Cost Accounting: A Managerial Emphasis – by Charles T. Horngren, Srikant M. Datar et. al.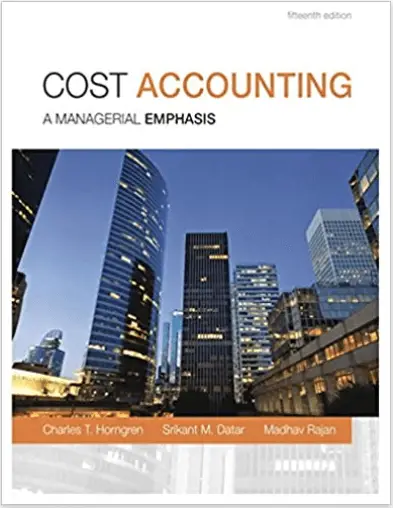 This particular book is used in the context of cost accounting, and how it innovates on a continual basis in the modern-day business dynamic. The main outlining feature of this book is the fact that it makes it easier for businesses, as well as students, to stay totally up to date with the functioning of the business model.
It mainly focuses on three broader themes. They include different concepts, analyses, as well as management-related queries.  
#8. Principles of Cost Accounting – by Maria R. Mitchell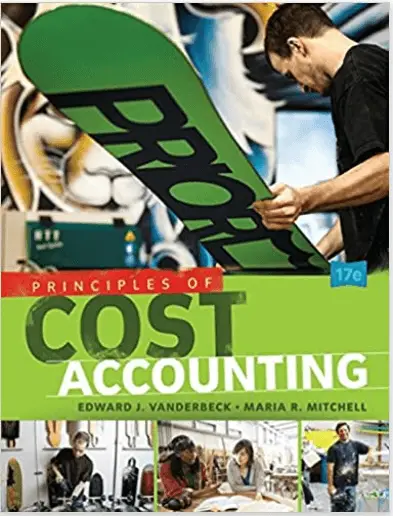 The 17th edition of the Cost Accounting book covers cost accounting principles, as well as cost-related behaviors, and other relevant costing techniques that are relevant for manufacturing businesses, as well as other service-related businesses. The book is also structured in a manner that provides a deeper level of understanding for small businesses and entrepreneurs in order to help them develop an understanding pertaining to business and cost-related fundamentals.
#9. Fundamentals of Cost Accounting 5th Edition – by William Lanen, Shannon Anderson, and Michael Maher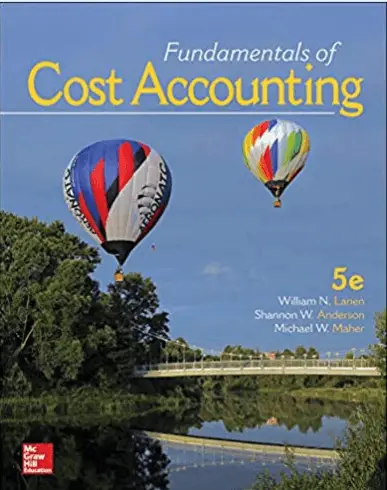 Fundamentals of Cost Accounting provides a direct, realistic, as well as efficient manner to learn cost accounting. This is further integrated with technology-related tools. It covers key concepts that help in defining certain topics, and the level of understanding that helps readers to develop a fairly deeper conceptualization regarding Cost Accounting fundamentals.
#10. Cost Accounting Standards Board Regulations: As of January 1, 2020 – by Wolters Kluwer Editorial Staff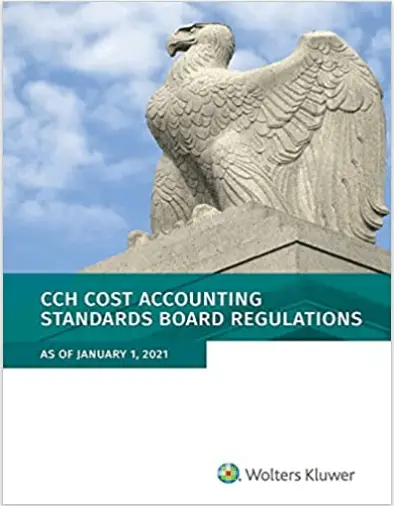 This particular book includes information that proves to be helpful for companies in ensuring that they are in total compliance with the board regulations that are put forth by the accounting bodies. It is important for these companies to ensure that all stipulations are correctly followed that can help companies to recover costs and avoid fines or contract terminations.
Therefore, this book is a handbook that is used by accountants in corporations in order to ensure that proper compliance is in place, and companies can follow proper protocols required in place.