Fintech is one particular field that has seen exponential growth in the recent past. In this article, we briefly describe the top 10 best books about Fintech that you should be aware of. So let get started!
Disclosure: This article includes affiliate links. As an Amazon associate participant, I earn a small commission on any qualifying purchase if you click the link and decide to make a final purchase through any affiliate links.
#1. Fintech Business Models: Applied Canvas Method and Analysis of Venture Capital Rounds – by Fischer, Matthias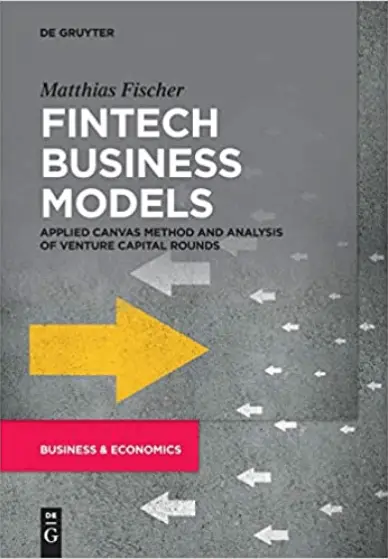 With financial entrepreneurship increasing with the modern-day and age, Fintech has seen exponential growth. This book covers ground pertaining to fintech across different continents, as well as different fintech areas including financing, banking, payments, SMEs, investment, insurance, as well as data and analytics.
This book covers areas relating to several different companies, as well as entrepreneurs. Hence, it helps to provide people a practical example and understanding relating to modern-day fintech, and its applications in the modern-day and age.
#2. Banks and Fintech on Platform Economies: Contextual and Conscious Banking (The Wiley Finance Series) – by Paolo Sironi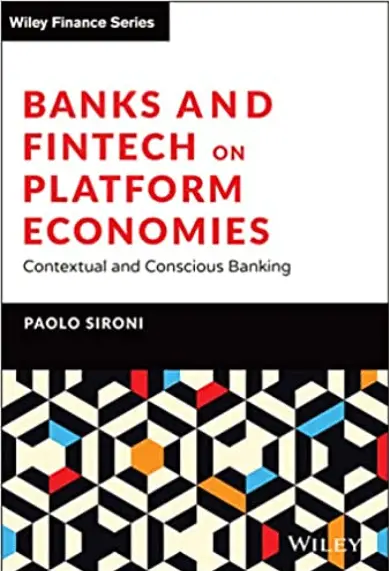 This book covers the area that focuses on the shift in mindset that is necessary to help strengthen as well as extend the reach of the banking operations. Furthermore, it also includes a renewed interpretation of fundamental uncertainty that is inspired by the usage of exponential technologies required in terms of architectural resilience, as well as open-source theory in order to facilitate new business models that are centered on clients' antifragility. In the same manner, it also includes information pertaining to big tech contenders, as well as adaptability at lower digital costs. Therefore, this book is relevant for CEOs, business leaders, fintech entrepreneurs, as well as other wealth managers.
#3. Global Payments: And the Fintech Innovations Changing the Industry – by Carol Coye Benson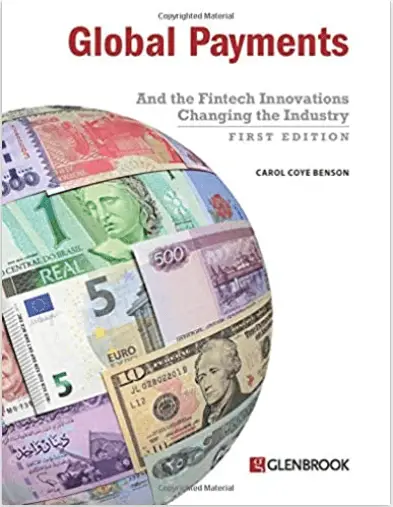 This book is an excellent guide for all global payment-related questions, and answers. Furthermore, it also includes clear and lively writing, and all the information pertaining to payment systems across the world is duly included. Furthermore, it also describes information in the rails, related to products and services, and state-of-the-art box alternates. Furthermore, facilitating real-time financial inclusion is also included in the book that helps to give a much-needed insight regarding global payments, which are the most important predicament in fintech.
#4. FinTech For Dummies – by Steven O' Hanlon, Susanne, Chishti, Brendan Bradley, James Jockle, and Dawn Patrick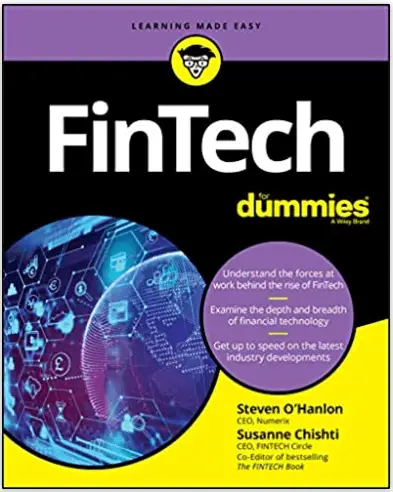 This particular book is a highly valuable resource that helps readers to gain faster insights regarding growing market segments of the financial markets. It also puts forth core decision-making tools for effective fintech-related businesses. It also imparts the knowledge of the fastest-growing fintech companies across the globe. Therefore, this is a valuable resource that helps in navigating the fintech world. Holistically, this book includes information relating to all the ingredients that are important in building a successful Fintech company.
#5. The FINTECH Book – by Susanne Chishti and Janos Barberis
The fintech book is a detailed guide to grasp financial technology's evolution, disruption, innovation, and potential. This book, written by prominent Fintech experts, provides entrepreneurs, bankers, and investors with the answers they need to profit on this growing market, making it a useful resource for all players in the industry. The information in "The FINTECH Book" was gathered from the public, reflecting a fintech-related economic development.
#6. Fintech in a Flash: Financial Technology Made Easy – by Agustin Rubini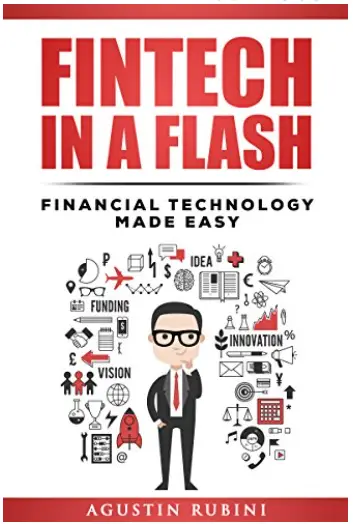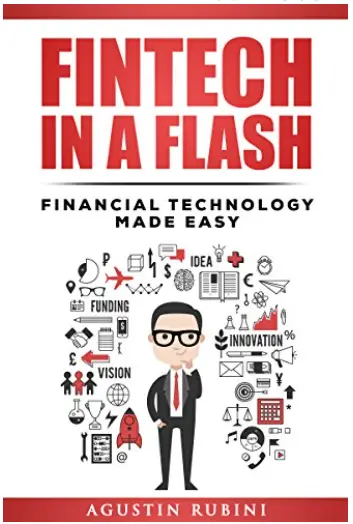 Fintech in a Flash is a detailed overview of the banking and insurance industries' future. Online payments, crowdfunding, challenger banks, online insurance, digital lending, big data, and digital commerce are just a few of the hot subjects covered. The author provides clear explanations of the 14 major areas of fintech and their future prospects, as well as information on the world's major fintech hotspots.
#7. Fintech and the Remaking of Financial Institutions – by John Hill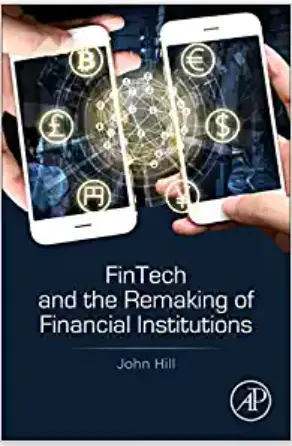 Bestseller is a highly valuable resource that includes easy-to-understand explanations regarding 14 main areas of fintech. The author's view on the future of each of these areas is also included in this regard. Additionally, this book covers ground pertaining to the main fintech hubs of the world, including unicorns.
Hence, this is an excellent read for all budding entrepreneurs in the field of fintech, since all the real-world examples are duly incorporated in the text of the company.
#8. Fintech Founders: Inspiring Tales from the Entrepreneurs that are Changing Finance – by Mr Agustin Rubini, and Susanne Chishti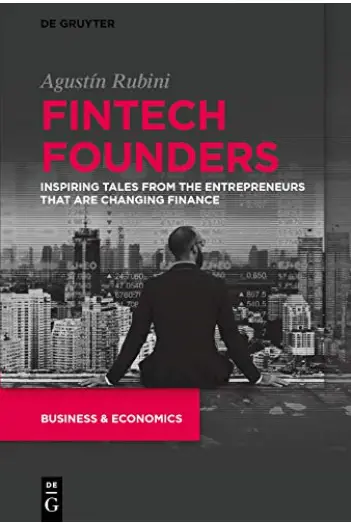 Innovation in finance in the modern-day and age tends to be highly transformative pertaining to innovations in business models. In the analysis of fintech, the book addresses current, as well as future states of money and banking. Therefore, one of the most salient features of this book includes information regarding financial services, whereas the other books are more focused on adopting particular solutions, as well as other related perspectives of individual users.
Hence, this book is highly relevant and resourceful for entrepreneurs that want solutions that are concentric with different users, companies, as well as investors. This guide tends to include important information pertaining to entrepreneurs, which want to further fintech in their business operations.
#9. FinTech, BigTech and Banks: Digitalisation and Its Impact on Banking Business Models (Palgrave Macmillan Studies in Banking and Financial Institutions)  – by Alessandra Tanda, Christiana-Maria Schena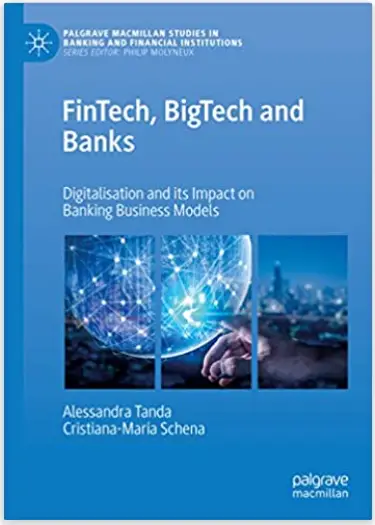 This book includes information pertaining to unbundling, as well as re-bundling of productive processes in finance, that are highly relevant in the modern-day and age. Given the fact that there has been a significant paradigm shift in terms of Fintech-related companies, this book provides a detailed sketch pertaining to the information pertaining to the impact on banking business models that are relevant in the modern-day and age.
Hence, this book is an excellent guide that presents information relating to banks, and other credit institutions that are pertinent to the existing day and age.
#10. The Future of Finance: The Impact of FinTech, AI, and Crypto on Financial Services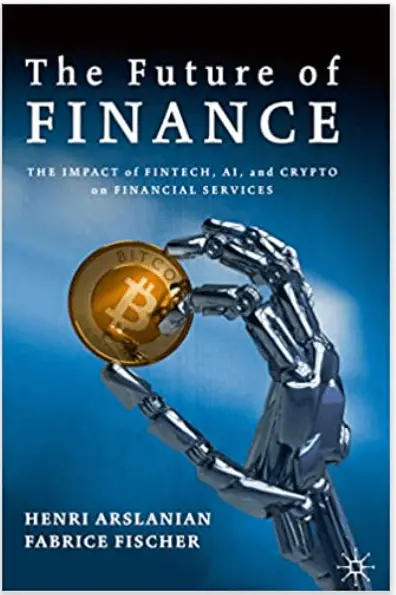 Given the overall changes in the world of Fintech in the modern-day and age, it is important for entrepreneurs to have a clear-cut idea regarding the trends in the modern-day fintech world. This book contains real-life examples of such developments that are making a mark in the field of fintech, along with the challenges that come with these developments.